Ontario's Largest Selection of In-Stock Hot Tubs!
Fill in the form below to receive your coupon and have a member of our sales team reach out to you:
We Carry One of Ontario's Largest Selections to Fit Any Need or Budget
Traditional Collection
This collection offers timeless models where affordability meets quality. Intimate sized options to reconnect with a loved one or large models to entertain.
Curve Collection
Protecting you from the elements and providing a soothing 24" adjustable waterfall that no other hot tub can offer, the Curve Collection is a step higher towards ultimate comfort
Infinity Collection
The collection that sets Coast Spas apart from everyone in the industry, the Infinity Collection offers zero water displacement from a crowded hot tub and offers more seating space.
Northwinds Hot Tub
Northwind Hot Tubs are a great entry level hot tub. Built with the same high quality standards as the Coast Spas Brand
Plug and Play
Convenient and affordable, Plug and Play spas provide you with the benefits of hydrotherapy and comfort found in permanent spas while plugging into your home electrical outlet
Swim Spas
Offers a great way to swim, jog, walk and exercise without the large foot print of a big pool. Coast Swim Spas are built to the highest quality standards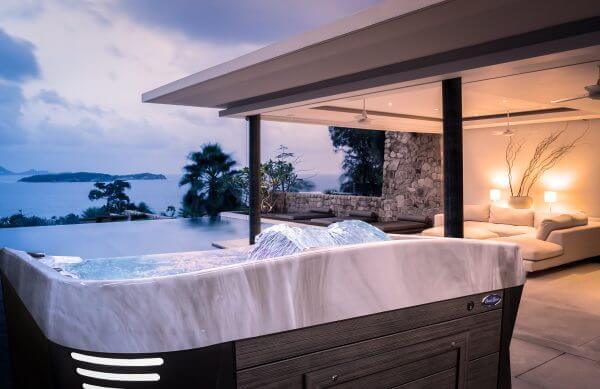 Hot Tubs Ontario is the leader in high quality, affordable hot tubs in Ontario.
A proud member of the International Pool & Spa Centers family, you'll feel confident knowing every Hot Tub we sell is backed by over 40 Years of professional know how and expertise.
Hot Tubs Ontario offers premium hot tubs, like Coast Spas that are made right here in Canada and built specifically for Canadian winters.
We carry a wide selection of plug and play hot tubs as well as the finest swim spas in Ontario, each with thousands of dollars in free extras that our competitors charge for.
Visit one of our locations and let Hot Tubs Ontario help you find the perfect hot tub or swim spa for your family.
Hear What Some of Our Customers are Saying
"We have had our Radiance Curve for 2 years now. We have been extremely happy with it and still use it 3+ times a week. The quality has been evident since we first purchased it and we haven't had any trouble with it at all. The service we received was awesome and we would highly recommend them as well."
Tom and Allison
Coast Spa Owner
"Just a short note to let you know how much we are enjoying our new Coast spa, since we had it installed I think we have missed only two nights without our "sleeping pill". I wake up feeling refreshed and ready to go. Now I keep asking myself why we waited so long to purchase! Thanks for everything!"
James K.
Coast Spa Owner
"I got a swim spa because I hurt my knee and needed to find a good low impact workout. I basically live in it now, whether working out, or relaxing with my family. This is hands down one of the best purchases I have made."
George W.
Swim Spa Owner
"After owning the spa for over a year it's amazing to both my family and I that the novelty has not gone away!! To this day our family uses the spa on an average of 3-4 times a week (year round) and still going strong, with good times had by all."
Bill H.
Coast Spa Owner
Take a Look at Some of our featured Projects
A member of our sales team will get in touch with you to answer any questions you have