This collection offers timeless models where affordability meets quality. Intimate sized options to reconnect with a loved one or large models to entertain.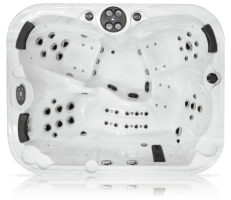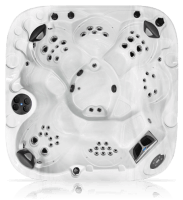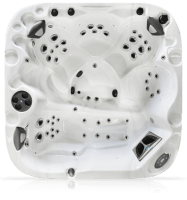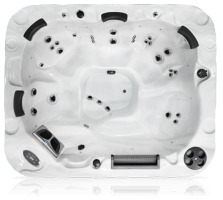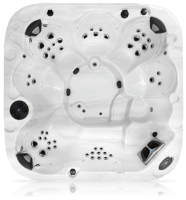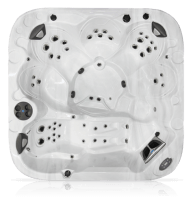 Protecting you from the elements and providing a soothing 24" adjustable waterfall that no other hot tub can offer, the Curve Collection is a step higher towards ultimate comfort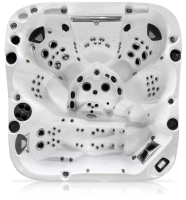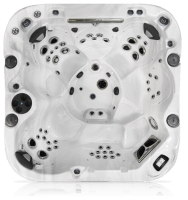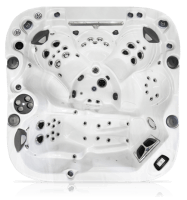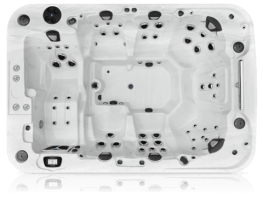 The collection that sets Coast Spas apart from everyone in the industry, the Infinity Collection offers an infinity edge, zero water displacement from a crowded hot tub and offers more seating space.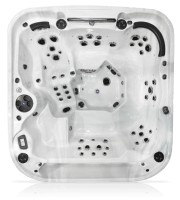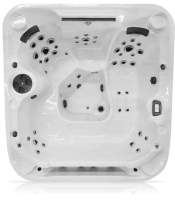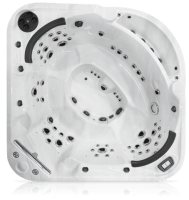 Learn About What Makes Coast Spas the World's Best Built Hot Tubs
Hydro Cyclonic Filtration System​
A superior way to filter your hot tub or swim spa water. The pressurized system is removed from the bathing area and traps contaminants from re-entering your hot tub. In other hot tubs, the dirty filter sits inside the water with you.
Coast Spas® produces the strongest shells in the industry. We combine up to 12 layers of fiberglass and any potential structural load points are further reinforced with steel angle iron. This is then covered with more layers of fiberglass. The result is a shell that it is guaranteed to last a lifetime.
Worldwide Spa Remote with App
With the Spa Remote app, you can ensure that your hot tub will be ready whenever you want to take a dip. The App provides full interface control so you can set the temperature, turn pumps on and off and even set filtration cycles.
Advanced Touch Screen Controls
Easy-to-use control panel features a large multilingual color LCD interface with intuitive icons and animations. Easily program filtration cycles and set your temperature. Multiple speed pump and jet control and with available stereo option, full control over your music.
One of the first manufacturers to be recognized for high quality standards with ISO 9001:2008 certification. Coast has maintained this certification for 14 years. We fill and run every spa built, then perform a series of diagnostic and endurance tests.
Powerful and Efficient Pumps
Our jet pumps have the most powerful motors available in a portable spa. When not pushing ultra high volumes of water to the jets, our pumps automatically convert to an eco-friendly hybrid that is whisper quiet.